When Breaking Bad came to its amazing and fitting conclusion in 2013, it was announced that the show would live on through a spin off focusing on the origins of sleazy lawyer Saul Goodman. Many fans were sceptical to this idea, and the news about what the show would be garnered mixed reactions. Thankfully, our worries were soon forgotten when the show in question, Better Call Saul premiered on AMC in early January and proved that it has a lot more in common with its parent show than just the characters. With the first season approaching its end, I thought I would take a moment to explain why people should be watching, even if they haven't seen Breaking Bad.
The show begins in 2002, 6 years before the events of Breaking Bad as we are introduced to attorney Jimmy McGill (Bob Odenkirk), the man who will one day become Walter White's lawyer Saul Goodman. McGill is as down on his luck as one could possibly be: He's working out of the back room of a Korean beauty parlour, he can't get any decent clients because he "looks like a lawyer a guilty person would hire" and is forced to take care of his older brother, Chuck (Michael McKean), who is suffering from electromagnetic hypersensitivity (fear of all electromagnetic energy) which keeps him confined to his home. Low on cash, Jimmy must resort to his old con artist ways and use his sharp mouth and street smarts to gain a leg up on life, and hopefully become one of the most respectable lawyers in Albuquerque. Along the way, Jimmy interacts with a managerie of colorful characters including small time drug dealer Nacho Vega (Michael Mando), ex cop and current parking booth attendant Mike Ehrmantraut (Jonathan Banks) and his brother's ex law partner Harry Hamlin (Patrick Fabian).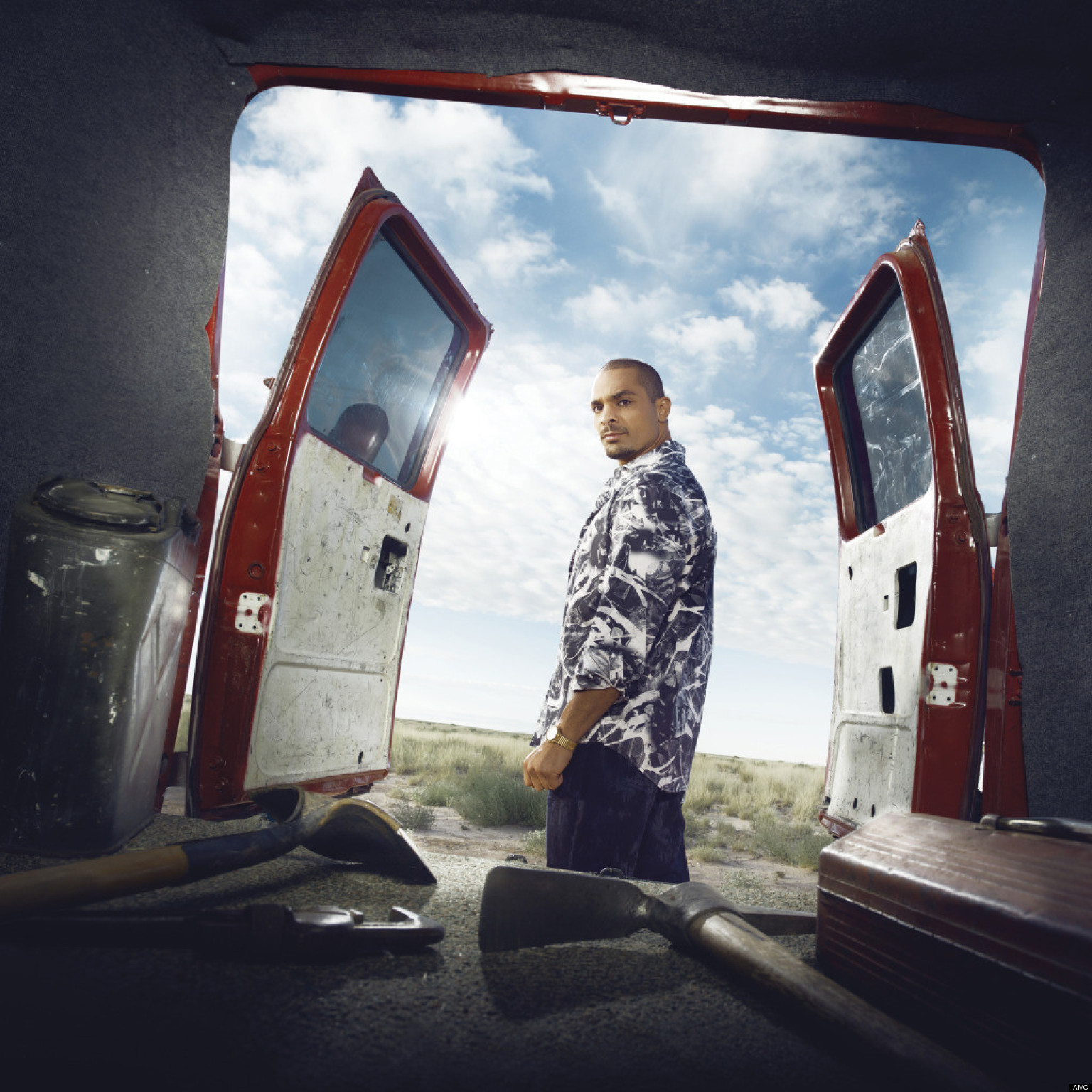 Just like Breaking Bad's first season, Better Call Saul builds its characters and world by letting each episode breath and move at a deliberately slow pace. Jimmy will often go off on long speeches and rants that are so well written and acted out by Odenkirk that you will hardly notice the time passing by. Other similarities to Breaking Bad include the breathtaking cinematography, the sharp writing (the show is written by most of the Breaking Bad writing staff) and the creative and artfully crafted cold opens. If I have one complaint about the show, it's that it hasn't yet found a central narrative arc yet. As it stands, the show is more a character study than an actual plot driven story. That's not necessarily a bad thing, since simply seeing Jimmy dealing with the many complications that come from both his personal and professional life is just as interesting as any plot driven story, but I hope they find a way to give the show more of a focused direction.
The series is also very smart in the way it uses all of the characters that once appeared on Breaking Bad. Mike, who was a main character on Breaking Bad for a good chunk of its run, is barely shown at all in the first five episodes, despite being a part of the main cast. For the brief moments when he does appear on screen, he's always in a ticket booth in the court's parking lot, giving Saul a hard time about the required number of stickers he needs to pass. Mike's brief appearances have a different effect depending on what type of viewer you are: Those of us who have seen Breaking Bad know how close Mike will be to Saul, and anticipate the moment when he will finally become important (in a good way), while those who have not seen the previous series will wonder why we keep seeing this guy and will soon discover why he's an awesome character. Another returning favorite is drug lord Tuco Salamanca, who serves as the primary antagonist for the first couple of episodes, just as he was during the first season of Breaking Bad. These returning characters in no way feel crow bared into the narrative, and are so well used that even viewers who haven't seen the old show will find their presence exciting. Since this is a prequel, meaning that all characters who died during Breaking Bad are still alive, I have no doubt we will be seeing more returning favorites in the future.
Better Call Saul also manages to be both a comedy and a drama, and is able to juggle both genres handily. Bob Odenkirk is primarily known for his comedic roles and hits every joke in the show out of the park, yet he manages to pull off the dramatic scenes of the show with just as much ease and brilliance. He's got one of those faces that just makes you want to like him. The writers and Odenkirk do such a great job of balancing humor with drama that you can easily find yourself laughing, even during an otherwise tense scene. The setting of the show also works to its favor, the fact that it's set in 2002 makes it a kind of period peace. As a child of the early 2000s, I found myself feeling pretty nostalgic about little details such as flip phones, the presence of pay phones and non flat screen TVs.
I can't imagine that anyone who has seen Breaking Bad hasn't at least given Better Call Saul a try, but if you loved Breaking Bad and were afraid that this show would somehow ruin BB's legacy, then fear not and give it a watch. If you haven't seen Breaking Bad (which I strongly recommend everyone do), then you can easily start Better Call Saul and enjoy it by itself. So far, I consider it to be the best new show of 2015.
Better Call Saul is currently airing on AMC Monday nights at 10PM.
https://youtu.be/l1xIGfVFb-U
Share the post "AMC's "Better Call Saul": A worthy Successor to Breaking Bad"